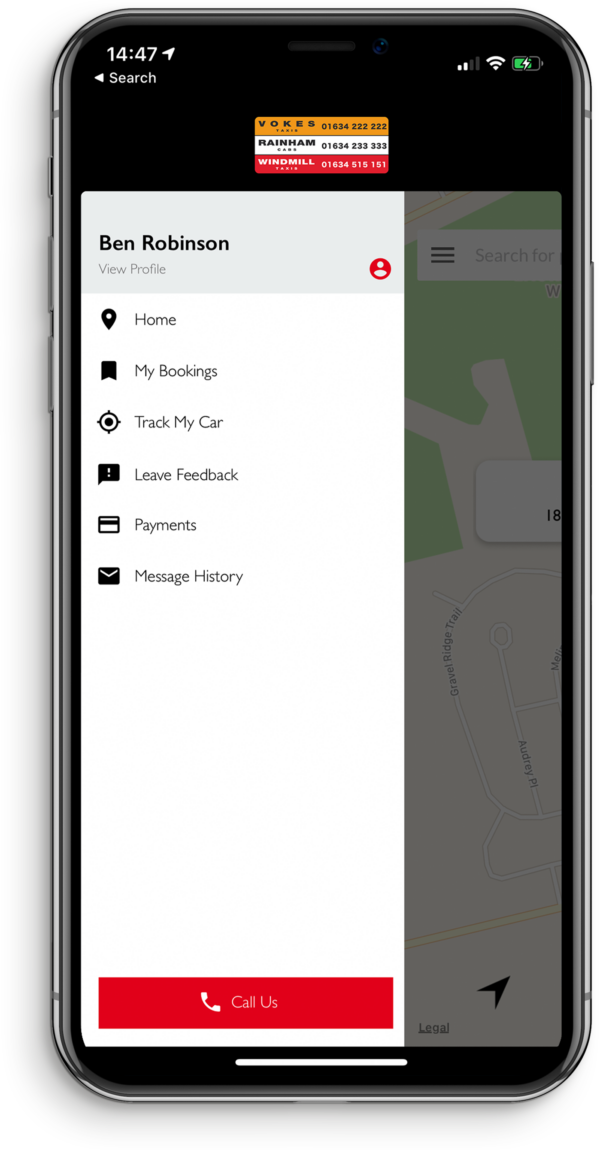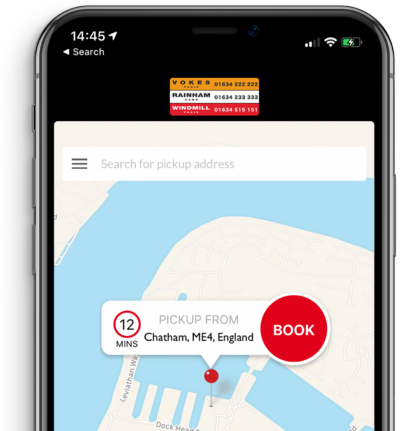 What does the App do?
The App is available for free and allows you to manage your payment methods, use your GPS to book a taxi to your location and even track it while it's on route to you. If you prefer to pay in person the app can also facilitate that.
Where can I get the App?
The App is available on both iOS and Android devices. Simply search Vokes, Rainham and Windmill in your App store to find and download the app. The App has the same functionality on either type of device.